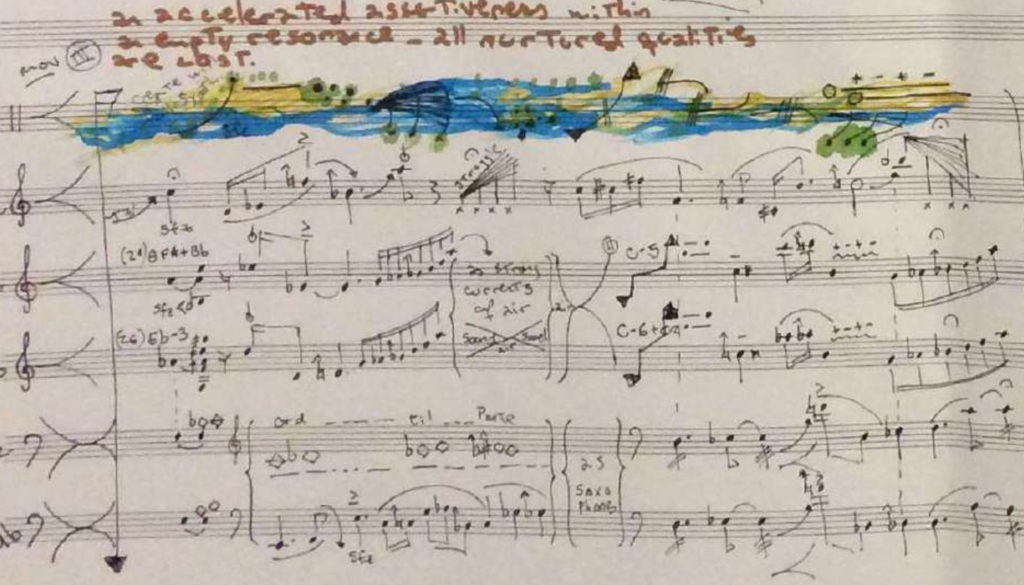 Performers: Miguel Angel Crozzoli (composition & tenor saxophone), Jūra Elena Šedytė (voice), Calum Builder (alto saxophone), Ida Nørby (cello), Johannes Nästesjö (double bass).
I AM THE OCEAN was Inspired by the book Hyperobjects by philosopher Timothy Morton, this composition seeks to create awareness on the topics of ocean pollution and rising sea levels.

The electronic sounds were created using data from the EU Global Surface Water joint research center, NASA Goddard Institute for Space Studies, and the U.S. Environmental Protection Agency.

The music was created by exhausting the idea of crescendo and interplay as a supportive and multidimensional net. Showing a sweet but sometimes harsh perspective on the end of the world -as we know it.

The sound result is a forceful, immersive, and mysterious composition, that aims for the listeners' imagination to feel the changing currents and the rising tides of our world.
Do you know a label that might want to release this music? send me a message!