On this page, you will find a curated selection of my projects and artwork. When you click on the name of a project like 'Sounding Numbers', you will find a description of what the project is about and a list of the works I created under that project. Dive into it, it's full of sounds and music. And pssssssssst, write me! I am always interested in knowing people and hearing proposals.
me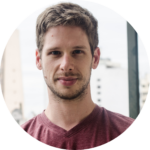 I was born in Patagonia and life has brought me to Denmark. I'm always interested in new adventures and meeting new people. I love to research and to create! That's why you find this site full of projects and lots of music.
Want to know more about me? Write me!