Nice to see you around!

On this page you'll find my bio, my active projects as a composer and performer, scores that you can buy and records to listen to and purchase! Do you want to know more? Do you have something in mind? Do you want to book a project? Write me!! I'm always interested in new ideas.
me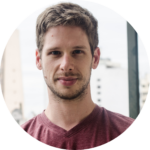 I was born in Patagonia and life has brought me to Denmark. I'm always interested in new adventures and meeting new people. I love to research and create! That's why you find this site full of projects and lots of music! My biggest project right now is the SCI Music project (thoughts about it?)
Want to know more about me? Write me!